Appointments
Please read carefully below for more information about making an appointment.
When you call for an appointment, the receptionist will ask questions regarding the nature and urgency of your problem or concern. Every effort is made by our staff to schedule an appointment as soon as possible and appropriate for the medical necessity. Each day, time will be reserved in the schedule for patients who suddenly become ill and need immediate attention. However, please notify us before coming to the clinic. Appointments must be scheduled for each member of your family to allow sufficient time for each examination. If you are a new patient, please click here New Patient Info.
TO SCHEDULE AN APPOINTMENT AT OUR CLINIC LOCATED IN COMFORT, CALL 830.995.5633

TO SCHEDULE AN APPOINTMENT AT OUR CLINIC LOCATED IN FREDERICKSBURG, CALL 830.997.0330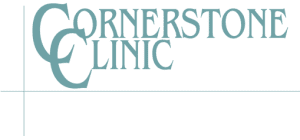 Cornerstone Clinic is a group of board certified Family Physicians and Nurse Practitioners who practice broad spectrum family medicine. We care for infants, children, adults, geriatrics, and four of our doctors provide full obstetric care with a family oriented philosophy.
INSURANCE QUESTIONS
Our insurance department staff members are available to assist you with any questions you may have regarding the status of a claim or payment on a claim. Those staff members can be reached at one of the following numbers:
For patients with last name beginning with:
FREDERICKSBURG LOCATION
 Fredericksburg Address
514 W. Windcrest St.
Fredericksburg, TX 78624
 Phone: 830.997.0330
 Fax: 1.888.289.2493
 Fredericksburg Hours: Monday - Friday:
8:00 AM - 5:00 PM
COMFORT LOCATION
 Comfort Address
815 Front St.
Comfort, TX 78013
 Phone: 830.995.5633
 Fax: 1.888.289.2493
 Fredericksburg Hours: Monday - Friday:
8:00 AM - 5:00 PM