Billing
Our Billing Department is available Monday – Friday from 8:00 AM – 5:00 PM. Please contact them in regards to any billing and or invoice questions at 830.992.2705 or 830.992.2723.
IN ORDER TO VERIFY INSURANCE BENEFIT COVERAGE FOR ANY SERVICES RENDERED, IT IS IMPERATIVE THAT THE PATIENT PROVIDE A CURRENT INSURANCE CARD AT EACH VISIT. ACTUAL BENEFITS ARE SUBJECT TO ALL PLAN TERMS, DEFINITIONS, LIMITATIONS, AND EXCLUSIONS IN EFFECT ON THE DATE OF SERVICE. AN ITEMIZED STATEMENT WILL BE PROVIDED AFTER EACH VISIT. PAYMENT FOR SERVICES PROVIDED IN OUR CLINIC AND LAB ARE EXPECTED AT THE TIME THEY ARE RENDERED.
FOR FURTHER INSURANCE INFORMATION PLEASE CLICK HERE INSURANCE
CO-PAYMENTS, AS REQUIRED BY YOUR INSURANCE COMPANY, ARE DUE AT EACH VISIT. WE ACCEPT CASH, CHECK, VISA, MASTERCARD, DISCOVER, AND AMERICAN EXPRESS. WHEN NECESSARY, OUR BILLING STAFF IS HAPPY TO ASSIST PATIENTS IN MAKING SPECIAL PAYMENT ARRANGEMENTS FOR UNEXPECTED AND EMERGENCY SERVICES.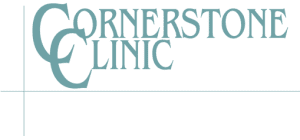 Cornerstone Clinic is a group of board certified Family Physicians and Nurse Practitioners who practice broad spectrum family medicine. We care for infants, children, adults, geriatrics, and four of our doctors provide full obstetric care with a family oriented philosophy.
INSURANCE QUESTIONS
Our insurance department staff members are available to assist you with any questions you may have regarding the status of a claim or payment on a claim. Those staff members can be reached at one of the following numbers:
For patients with last name beginning with:
FREDERICKSBURG LOCATION
 Fredericksburg Address
514 W. Windcrest St.
Fredericksburg, TX 78624
 Phone: 830.997.0330
 Fax: 1.888.289.2493
 Fredericksburg Hours: Monday - Friday:
8:00 AM - 5:00 PM
COMFORT LOCATION
 Comfort Address
815 Front St.
Comfort, TX 78013
 Phone: 830.995.5633
 Fax: 1.888.289.2493
 Fredericksburg Hours: Monday - Friday:
8:00 AM - 5:00 PM