Patient Portal
Welcome to our Patient Portal. This free service is designed to offer our patients access to their health records and test results in a secure and convenient online format.
To access the portal, please click the button below.
**IMPORTANT** To find our practice, search by practice code and enter the code "DIICBD". If you need help logging in, please go here or go to help.healow.com.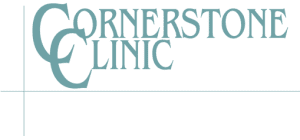 Cornerstone Clinic is a group of board certified Family Physicians and Nurse Practitioners who practice broad spectrum family medicine. We care for infants, children, adults, geriatrics, and four of our doctors provide full obstetric care with a family oriented philosophy.
INSURANCE QUESTIONS
Our insurance department staff members are available to assist you with any questions you may have regarding the status of a claim or payment on a claim. Those staff members can be reached at one of the following numbers:
For patients with last name beginning with:
FREDERICKSBURG LOCATION
 Fredericksburg Address
514 W. Windcrest St.
Fredericksburg, TX 78624
 Phone: 830.997.0330
 Fax: 1.888.289.2493
 Fredericksburg Hours: Monday - Friday:
8:00 AM - 5:00 PM
COMFORT LOCATION
 Comfort Address
815 Front St.
Comfort, TX 78013
 Phone: 830.995.5633
 Fax: 1.888.289.2493
 Fredericksburg Hours: Monday - Friday:
8:00 AM - 5:00 PM