Insurance
We are proud to be members of and participating providers for Hill Country Regional Health Network (HCRHN) and Greater Hill Country Healthcare Alliance (GHCHA), local and regional provider networks, which are contracted/"in-network" with the following PPO and/or insurance plans:
PPO Contracts+
Aetna [PPO Product Line]
CIGNA [and Great West]
HealthSmart (HSPC)
Humana/ChoiceCare
Humana Preferred [PPO/POS Open Access]
MultiPlan [incl. Beech St., PHCS, TTC]
Superior/Ambetter [Commercial Exchange EPO]
United HealthCare (UHC) [and PacifiCare]
TPA, Direct, Other Contracts
Aetna Medicare Advantage PPO [TRS, etc.]
CHIP [Superior RSA] & [TTC-Molina RSA]
HumanaChoice Medicare Advantage PPO
HCM Employees [TPA: Web-TPA]
Hill Country MHMR [TPA: Entrust]
PRMC Employees [TPA: Web-TPA]
STAR Medicaid [Superior]
STAR+PLUS Medicaid [Superior & UHC]
Foster Care/Star Health [Superior EPO]
*The above names and/or logos must appear in writing on the front or back of your insurance card. If your insurance I.D. card does not display one of the above names, our clinic policy requires that you pay at the time of service.
**The above commercial PPO contracts DO NOT INCLUDE any HMO plans or products.
OTHER PPO &/OR GOVERNMENT PLANS WITH WHICH THE CORNERSTONE CLINIC PHYSICIANS PARTICIPATE:
BCBSTX [BLUECHOICE PPO & PAR PLANS]
MEDICARE [TRADITIONAL & MEDIGAP PLANS]
MEDICAID [TRADITIONAL]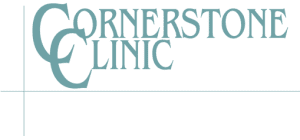 Cornerstone Clinic is a group of board certified Family Physicians and Nurse Practitioners who practice broad spectrum family medicine. We care for infants, children, adults, geriatrics, and four of our doctors provide full obstetric care with a family oriented philosophy.
INSURANCE QUESTIONS
Our insurance department staff members are available to assist you with any questions you may have regarding the status of a claim or payment on a claim. Those staff members can be reached at one of the following numbers:
For patients with last name beginning with:
FREDERICKSBURG LOCATION
 Fredericksburg Address
514 W. Windcrest St.
Fredericksburg, TX 78624
 Phone: 830.997.0330
 Fax: 1.888.289.2493
 Fredericksburg Hours: Monday - Friday:
8:00 AM - 5:00 PM
COMFORT LOCATION
 Comfort Address
815 Front St.
Comfort, TX 78013
 Phone: 830.995.5633
 Fax: 1.888.289.2493
 Fredericksburg Hours: Monday - Friday:
8:00 AM - 5:00 PM